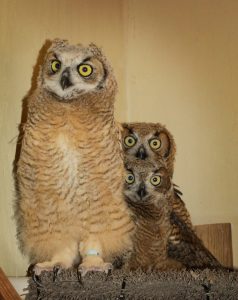 Wildlife Rehabilitation and Release is holding a yard sale
Saturday, July 8, at 115 Independence Court, Grass Valley, from 9:00 am – 4:00 pm to help pay for the care and treatment of injured or orphaned wildlife. A young orphaned Great Horned Owl may eat 3-4 mice a day or more. At a cost of almost $1 per mouse, it adds up to $28 a week; $112 a month; and if in care for 5 months, over $500 before the owl can be released back into the wild. Wildlife Rehabilitation and Release (WR&R) has over 90 injured or orphaned birds and animals receiving care. The costs add up.
A variety of items will be available for sale including antiques, household items, jewelry, linens, adult clothes, books, etc. "Who knows, the cool lamp you buy at the yard sale may feed an owl for a week," stated Joan Pancharian, WR&R Board Member. For more information, contact Joan Morton, 530-477-8079.
What: "Get'em Back to the Wild" Yard Sale
When: Saturday, July 8 from 9:00 am – 4:00 pm
Where: 115 Independence Court, Grass Valley
For More Information: Contact Joan Morton (530) 477-8079
WR&R is an all volunteer nonprofit organization dedicated to the rehabilitation and release of injured or orphaned native wildlife.