Animal Intake Procedure Beginning May 1, 2020:
WR&R's Intake Center is admitting injured and orphaned wild animals on a restricted basis. Hours are variable and will change, but the center is closed to the public. Due to Covid-19 Social Contact Limitations, we have very few volunteers doing wildlife intakes. Also songbird and small mammal caregivers will be working at home. Because we have very few volunteers available, please follow these instructions carefully.
HOURS: 10 am to 4 pm (closed Sun.). THESE HOURS ARE TEMPORARY AND SUBJECT TO CHANGE.
During the above hours: please call 530-477-4774 BEFORE bringing the animal. You must MAKE AN APPOINTMENT. If you call and leave a message and do not hear back with 30 minutes, please call our ANSWERING SERVICE, 530-432-5522, and a volunteer will return your call. You will be given instructions on handling and transporting the animal.
If you have not filled out an intake form over the phone, please fill out a form when you arrive. There will be a table with forms and instructions in front of the Intake Center door. Do NOT leave animals at the door!
TEMPORARY CARE & TRANSPORT INSTRUCTIONS
Minimize handling of the animal. If possible, pick up animal with cloth or paper towel and place in box lined with soft cloth (old t-shirt material), tissue (for babies), paper towel or newspaper (adults). Keep warm & quiet.
Do not provide food or water (one exception: see hummingbird care below)
Place the animal in a disposable container (best if no larger than twice the animal's size) and secure the lid with tape.
For Raptors: call (530) 432-5522.
For Bats: call Nor-Cal Bats (530) 902-1918.
HUMMINGBIRD CARE: hummingbirds eat about every 15 minutes.  A hummer will drink out of a medicine dropper or shallow bottle cap on its own.  Do NOT get nectar on feathers!  Nectar "emergency" solution: 3 parts water, 1 part sugar (dissolve sugar in boiling water and cool).  Gently slip dropper over the tip of the beak (beak tip inside dropper) or allow bird to drink from bottle cap.  This is an emergency food only, not for long-term!
TEMPORARY/EMERGENCY BABY BIRD CARE INSTRUCTIONS (for finders who cannot get a baby bird to us immediately)
Wildlife Rehabilitation and Release

For over 25 years, WR&R has provided a valuable service by caring for injured and orphaned wildlife within Nevada County and surrounding areas of the foothills and valley below.
---
About our Organization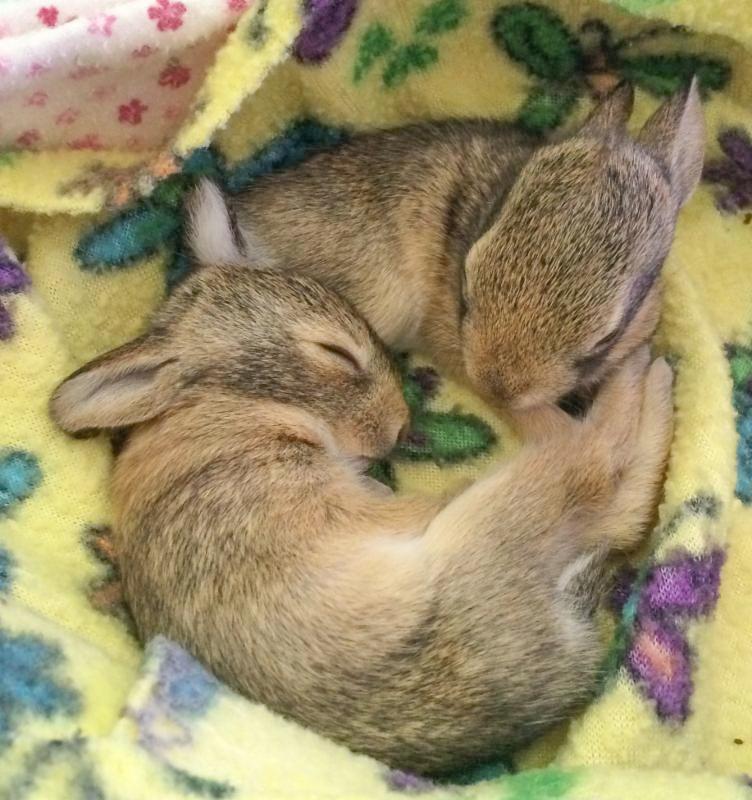 Wildlife Rehabilitation & Release is a 501(c)(3) non-profit organization dedicated to the care and rehabilitation of injured and orphaned wildlife. Each year our team returns to the wild over 100 different species of native wildlife, including mammals, bats, songbirds, and raptors.
As a non-profit, we are completely funded by our volunteers and from generous individuals such as yourself.  If you would like to contribute to our cause, we thank you wholeheartedly.  
---
---
---

Getting Involved
We are getting ready for our 2020 season and we need many volunteers to help care for baby mammals and birds.  There are many ways volunteers can become involved.   If you are interested in helping but aren't sure how, please contact us (click on the link) or by calling 530-432-5522 or consider attending one of our events (listed on this page under Upcoming Events in the right sidebar).
If you would like to become a supporting member, please check out our Support Us page.   All members are invited to sign up for the monthly electronic newsletter.  Some of our members donate monetarily; others prefer to donate household items.  Please take a look at our wish list to help us give our animal friends a second chance at life.