Donors Have Pledged to Match Every Dollar before November 27th Up to $10,000!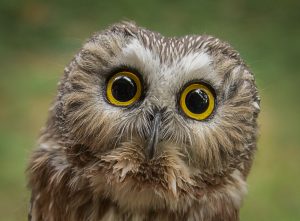 Wildlife Rehabilitation and Release (WR&R) will be participating in Giving Tuesday again this year as a way to generate funds to care for wild animals and birds in distress. Anonymous donors have pledged to match every dollar donated up to $10,000 received by midnight on November 27th.
WR&R relies on monetary donations from the community to care for wildlife in need. WR&R assists over 800 – 1,200 small mammals, raptors, songbirds and bats each year. These injured and orphaned wild animals require food, shelter, medicine and at times, veterinary care. Without help, the animals would be left to die with no chance of survival or could end up in care of untrained individuals.
There are amazing stories with every animal or bird that comes our way. To follow some of these stories checkout watch for our upcoming newsletter posts on the WRR blog!
A tiny baby Barn Owl named Miracle needed physical therapy every day during a critical period of growth for broken wing and injured leg;
A baby Gray Squirrel was badly injured by a chainsaw as a tree with its nest was cut down;
A young Scrub Jay suffering from neurological problems required special physical therapy and medication as it continues to recover;
Two songbirds whose injuries prevented them from being released into the wild survived and are thriving as licensed education songbirds;
A baby Great Horned Owl was picked up, fed and released too soon by an untrained individual. With help from WR&R, the owl had to learn how to be a wild owl.
Your donation of:
$25 will provide mealworms for a nest of hungry orphaned baby Jays for a month;
$50 will feed a Great Horned Owl or a teenage Opossum for a month;
$100 will obtain x-rays for a Red-tailed Hawk with an injured wing;
$250 will purchase the supplies needed to build a squirrel release cage; and
$3,000 will purchase a flight cage so that young songbirds can improve their flying skills.
---
Donate Today
---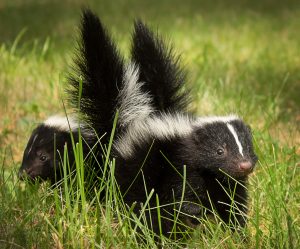 GivingTuesday is celebrated globally on the Tuesday following Thanksgiving and the widely recognized shopping events Black Friday and Cyber Monday. #GivingTuesday kicks off the charitable season, when many focus on their holiday and end-of-year giv-ing. It is a great way to give support and thanks while celebrating the power of giving. This fundraiser will be based online and ends at midnight on November 27th, 2018.
WR&R is a nonprofit, all-volunteer organization that rehabilitates native small mammals, raptors, songbirds, and bats, and then releases them back into the wild.
For more information: WR&R #Giving Tuesday:
---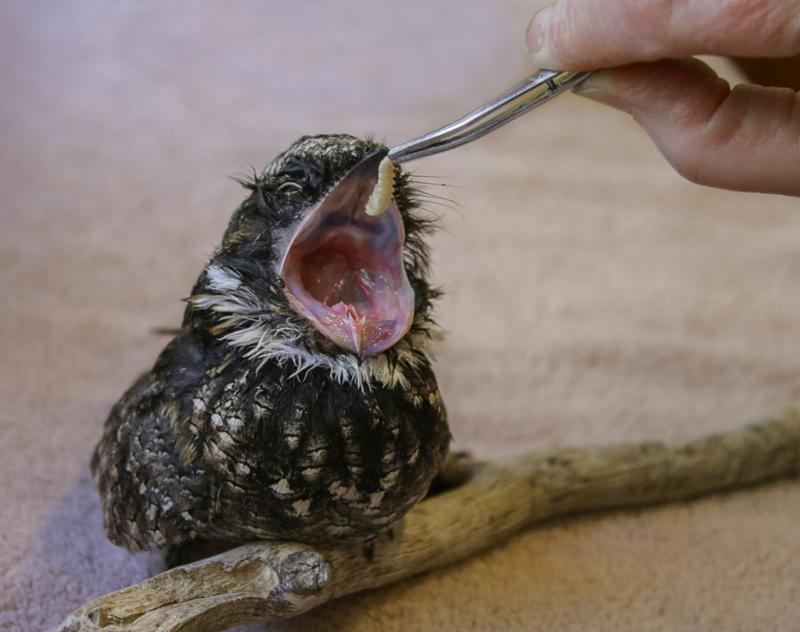 This adult Common Poorwill was probably hit by a car during hte spring of 2017. Although initially thought to be an owl by the finder, it was correctly identified by WR&R's songbird team rehabber, Janice Barbary. After several days of medication, feeding, and hydration by Janice, it was released back to the wild near where it came from by raptor rehabber, Mark Roberts. With their huge mouth, Common Poorwills catch insects on the fly at night, and can often be seen flying above rural roadways at dusk. (Photo by Ann Westling)